Ukraine
Copyright: Oleg Totskyi/Shutterstock.com
Ukraine
Visiting Ukraine is an experience you will be unlikely to soon forget — the country presents a different guise depending on whether you choose to explore its golden-domed capital city of Kiev, journey through the Carpathians, visit the western gateway of Uzhgorod and enchanting, dreamy Lviv, or even make your way south towards the Black Sea and party until dawn on Odesa's sandy beaches. Modern Ukraine is young and ambitious, moving steadfast into the future and welcoming of those who venture to Europe's far east.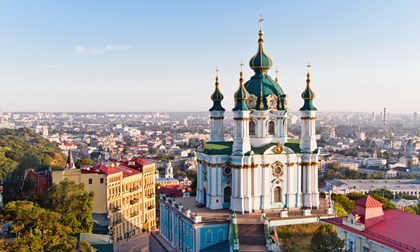 Copyright: Oleg Totskyi/Shutterstock.com
Golden domes and shimmering spires peek out from the wooded hills rising above the wide Dnipro River. Leafy-green Kyiv, with its traffic-packed boulevards, shopping malls, countless churches, brilliant music and lively nightlife, has embraced capitalism, yet held firmly to its heritage. The Caves Monastery is the spiritual heart of Ukraine, and nearby, a gigantic Brezhnev-era Motherland statue bearing sword and shield casts her all-encompassing eye over the city, the river, and its island beaches.